13 Best Sheet Masks for Hassle-free Skin Rejuvenation
We are letting you in on a secret cheat code that allows you to give your skin an instant glow so that it looks rejuvenated and bright. The secret formula lies in the best sheet masks. They instantly boost the nutrition and hydration of your skin and all it takes are a few minutes. These ultra-thin sheets are soaked in a magic blend of nutrients and are placed on your face so that the skin can absorb these nutrients and regain its vitality.

Dr. Andrea Suarez, a Board-certified dermatologist, says "Functionally, for skin health, they are very helpful and kind of slow down water loss from the face. When we get out of the shower, or after we have just washed our face, we wet our skin and disrupt the skin barrier. By applying a sheet mask that has a little bit of moisturizer on it and then that occlusive shield on the actual paper, it just kind of sits on there and slows down the rate at which the water in our skin exits the skin and keeps it in there a little better. It's nice, it's fun and for the most part, the sheet masks largely serve to calm down the brain."
Sheet masks are thus a great way of keeping our skin supple. Our findings show that sheet masks have shot into prominence in recent years and are usually made of paper, cotton, or gel-like materials which are enriched with active ingredients that specifically target particular skin issues like acne, hydration, age spots, or brightening. Just 10 to 15 minutes on the skin and voila you have revitalized skin like never before. So get ready to pamper and nourish your skin with the best sheet masks and revel in the attention your amazing skin is bound to get.
BEST BRIGHTENING MASKS
Mediheal Sheet Mask - 6 Count (Renewal)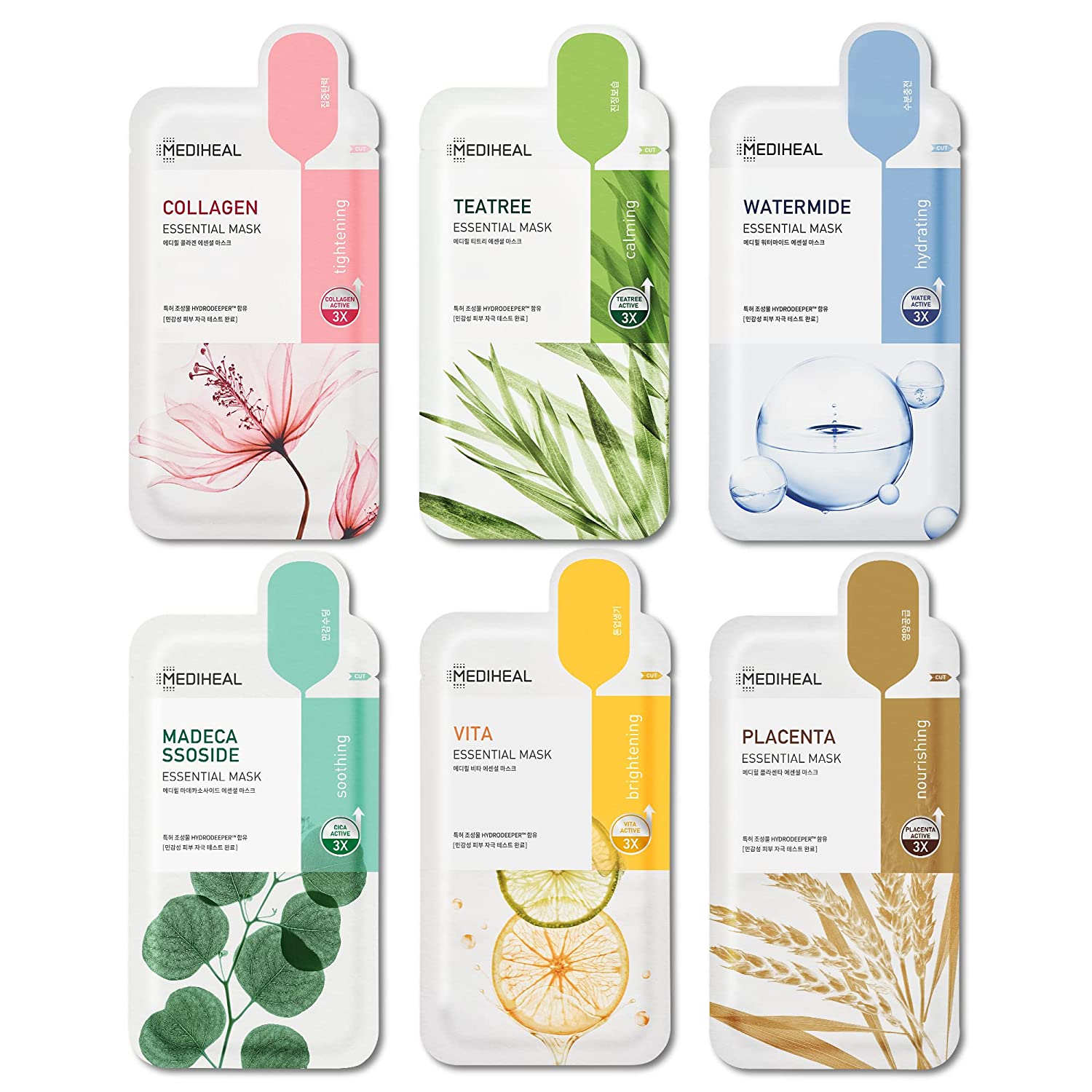 Our skincare needs to change all the time and that's exactly what Mediheal Sheet Masks cater to. Their 6 different sheet masks help you decide which one works best for you. The Tea Tree Essential Mask has 22 times more soothing tea tree extract to restore skin balance. The Madecassoside mask clears hyperpigmentation, blemishes and breakouts and improves cell turnover. The Collagen Essential mask tightens and firms the skin and improves skin elasticity. The Placenta Essential mask nourishes and hydrates the skin leaving it soft and smooth. The Vita Essential mask has a brightening and toning effect as it contains multi-vitamins to improve the complexion. The Watermide Essential mask locks in moisture and refines the skin texture. 
Pros
Paraben-free
Vegan-certified
Super soft sheet
Eco-friendly sheet
Safe for sensitive skin
Hugs skin firmly
...