New Starter Pack
Mask-up and save with this starter pack. We included everything you need to target all your skincare concerns in one convenient set. Features our upgraded and best-selling masks which now have even more exclusive active ingredients to boost efficacy. 
Includes 10 Masks: Teatree Essential Mask, Collagen Essential Mask, Madecassoside Essential Mask, Watermide Essential Mask, Vita Essential Mask, Placenta Essential Mask, THE N.M.F Ampoule Mask, THE E.G.T Nourishing Ampoule Mask, THE H.P.A Glowing Ampoule Mask, THE I.P.I Brightening Ampoule Mask
Soothing
Hydrating
Tightening
DETAILS
USAGE
INGREDIENTS
Hero Ingredients

N.M.F, Hyaluronic Acid and Amino Acids - Instantly take your skin from parched to glowing gorgeous




Tea Tree - Calm and correct the appearance of surface redness




Collagen - Improve skin tone and texture




Niacinamide - Get your skin looking radiant and luminous




LHA (Lipo Hydroxy Acid) - Improved skin texture and luminosity




Cica Active 3x - Effectively soothed and strengthen skin's moisture barrier




Vita Active 3x - Boosts skin recovery to brighten and reverse signs of skin damage




Water Active 3x - Brings an instant hydration, cooling effect and gives rough and dull skin a silky bright complexion




Placenta Active 3x - Give your skin the elasticity, nutrition it needs and help keep the skin stay resilient, healthy and radiant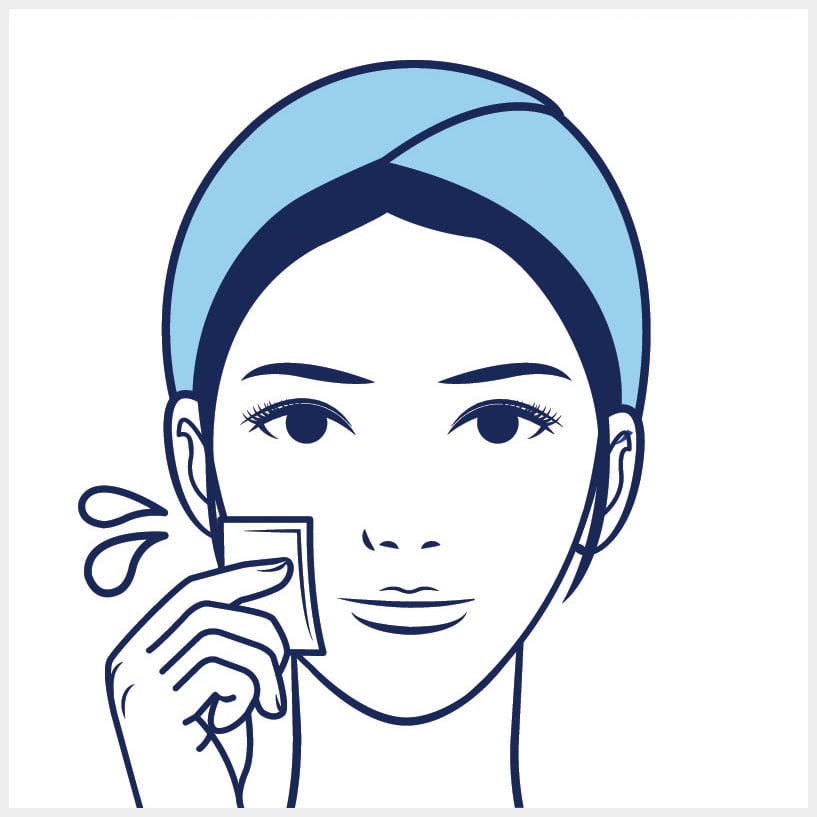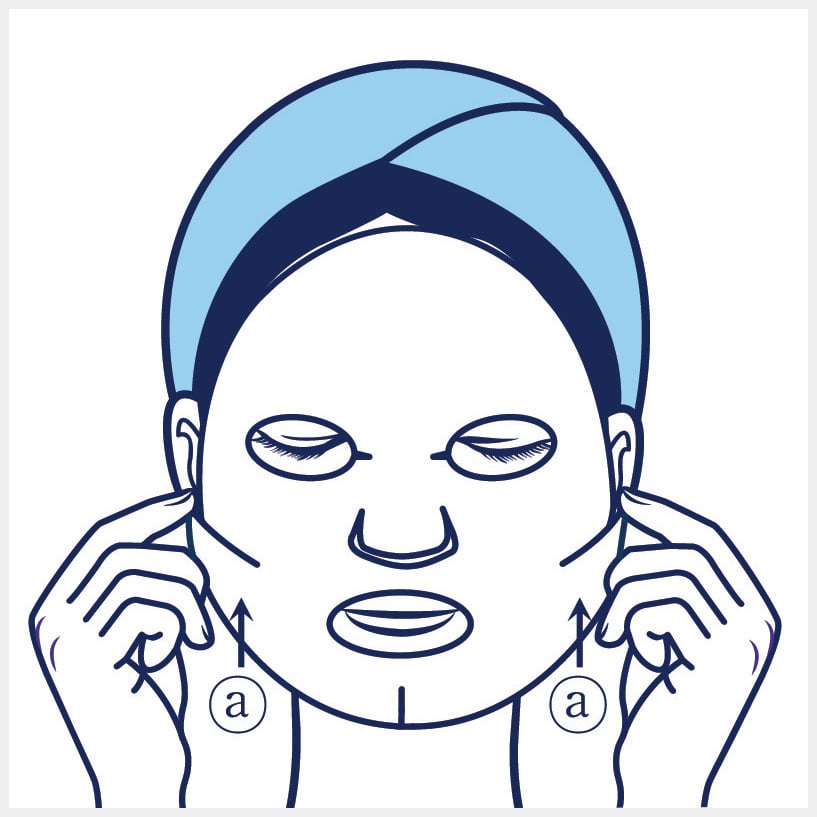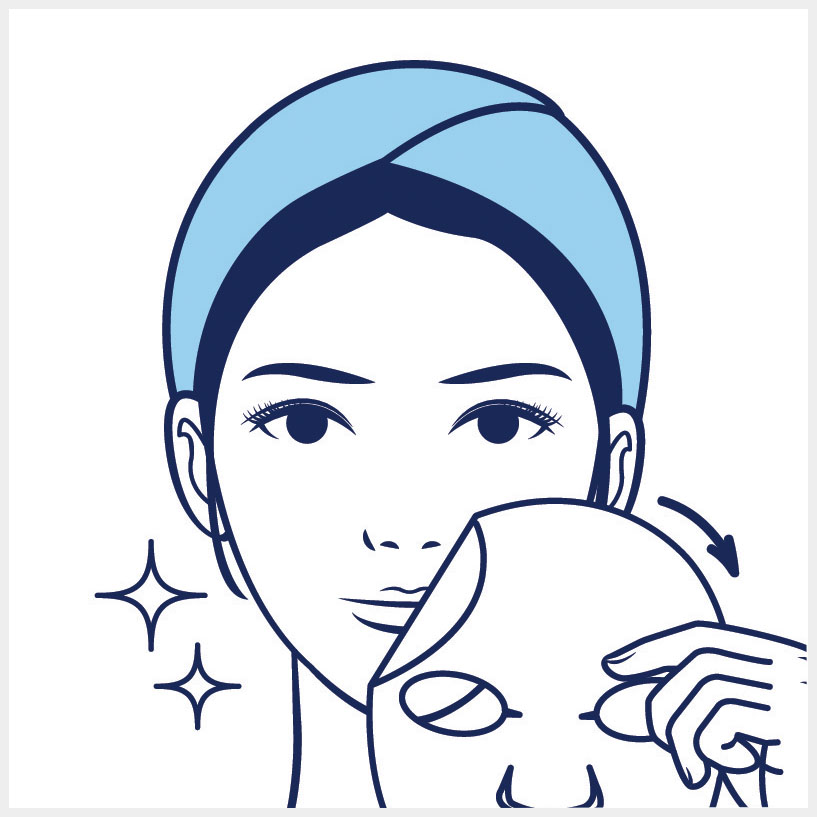 Step 1
After cleansing and/or toning, apply the mask evenly.
Step 2
Relax for 15 minutes or until the logo appears, remove the mask.
Step 3
Lightly pat the remaining essence to help it absorb into your skin.
[Teatree]
Water, Glycerin, 1,2-Hexanediol, Methylpropanediol, Propanediol, Hydroxyacetophenone, Melaleuca Alternifolia (Tea Tree) Extract, Butylene Glycol, Panthenol, Allantoin, Betaine, Trehalose, Melaleuca Alternifolia (Tea Tree) Leaf Water, Lactobacillus Ferment, Adenosine, Disodium EDTA, Carbomer, Melaleuca Alternifolia (Tea Tree) Leaf Oil, Arginine, Octyldodeceth-16, Xanthan Gum, Glycine, Glutamic Acid, Aspartic Acid, 4-Terpineol, Sodium Polyacrylate, Sodium Chloride, Serine, Histidine, Alanine, Threonine, Proline, Acrylates/C10-30 Alkyl Acrylate Crosspolymer, Magnesium Chloride, Calcium Chloride

[Collagen]
Water, Glycerin, Methylpropanediol, Propanediol, 1,2-Hexanediol, Hydroxyacetophenone, Hydrolyzed Extensin, Panthenol, Betaine, Trehalose, Adenosine, Disodium EDTA, Carbomer, Arginine, Octyldodeceth- 16, Xanthan Gum, Sodium Hyaluronate, Sodium Polyacrylate, Glycine, Glutamic Acid, Aspartic Acid, Tremella Fuciformis Polysaccharide, Sodium Chloride, Soluble Collagen, Serine, Histidine, Alanine, Threonine, Proline, Acrylates/ C10-30 Alkyl Acrylate Crosspolymer, Hibiscus Rosa-Sinensis Flower Extract, Chlorella Ferment, Magnesium Chloride, Calcium Chloride, Mannose, Glucose, Fragrance

[Madecassoside]
Water, Niacinamide, Propanediol, Dipropylene Glycol, 1,2-Hexanediol, Hydroxyacetophenone, Trehalose, Glycerin, Sodium Acrylic Acid/MA Copolymer, Butylene Glycol, Disodium EDTA, Carbomer, Arginine, Octyldodeceth-16, Xanthan Gum, Caprylyl Glycol, Glycine, Glutamic Acid, Centella Asiatica Extract*, Madecassoside (10 ppm)#, Aspartic Acid, Anthemis Nobilis Flower Extract, Portulaca Oleracea Extract, Gluconolactone, Sodium Polyacrylate, Sodium Chloride, Resveratrol, Centella Asiatica Flower/Leaf/Stem Extract*, Centella Asiatica Leaf Extract*, Centella Asiatica Root Extract*, Saccharomyces Ferment, Histidine, Serine, Alanine, Threonine, Proline, Acrylates/C10-30 Alkyl Acrylate Crosspolymer, Asiaticoside,# Magnesium Chloride, Calcium Chloride, Aloe Barbadensis Leaf Juice, Asiatic Acid#, Madecassic Acid#, Fragrance

[Watermide]
Water, Glycerin, Propanediol, Glycereth-26 Niacinamide, 1,2-Hexanediol, Sea Water, Glyceryl Glucoside, Arginine, Betaine, Xanthan Gum, Carbomer, Trehalose, Panthenol, Allantoin, Xylitylglucoside, Polyglyceryl-10 Laurate, Anhydroxylitol, Zeolite, Polyglyceryl-4 Laurate, Glucose, Octyldodeceth-16, Xylitol, Tocopherol, Hydroxyethylcellulose, Lavandula Angustifolia (Lavender) Oil, Glycine, Glutamic Acid, Aspartic Acid, Sodium Polyacrylate, Sodium Chloride, Disodium EDTA, Ceramide NP, Anastatica Hierochuntica Extract, Serine, Histidine, Alanine, Threonine, Proline, Acrylates/C10-30 Alkyl Acrylate Crosspolymer, Magnesium Chloride, Calcium Chloride, Fragrance

[Vita]
Water, Glycerin, Propanediol, Butylene Glycol, Glycereth-26 1,2-Hexanediol, Xanthan Gum, Panthenol, Trehalose, Betaine, Glycine Max (Soybean) Seed Extract (Glycine Max (Soybean) Phytoplacenta Extract 850ppm), , Arginine, Carbomer, Limnanthes Alba (Meadowfoam) Seed Oil, Polyglyceryl-10 Laurate, Adenosine, Disodium EDTA, Polyglyceryl-4 Laurate, Dipropylene Glycol, Helianthus Annuus (Sunflower) Seed Oil, Argania Spinosa Kernel Oil, Canola Oil, Zeolite, Hydroxyethylcellulose, Polyglyceryl-10 Stearate, Tocopherol, Pisum Sativum (Pea) Extract) (Pisum Sativum (Pea) Phytoplacenta Extract 100ppm), Aspartic Acid, Hydrolyzed Rye Phytoplacenta Extract (3ppm), Sodium Polyacrylate, Sodium Chloride, Serine, Glutamic Acid, Glycine, Alanine, Proline, Threonine, Acrylates/C10-30 Alkyl Acrylate Crosspolymer, Histidine, Calcium Chloride, Ethylhexylglycerin, Magnesium Chloride, Fragrance

[Placenta]
Water, Glycerin, Propanediol, Butylene Glycol, Glycereth-26 1,2-Hexanediol, Xanthan Gum, Panthenol, Trehalose, Betaine, Glycine Max (Soybean) Seed Extract (Glycine Max (Soybean) Phytoplacenta Extract 850ppm), Arginine, Carbomer, Limnanthes Alba (Meadowfoam) Seed Oil, Polyglyceryl-10 Laurate, Adenosine, Disodium EDTA, Polyglyceryl-4 Laurate, Dipropylene Glycol, Helianthus Annuus (Sunflower) Seed Oil, Argania Spinosa Kernel Oil, Canola Oil, Zeolite, Hydroxyethylcellulose, Polyglyceryl-10 Stearate, Tocopherol, Pisum Sativum (Pea) Extract) (Pisum Sativum (Pea) Phytoplacenta Extract 100ppm), Aspartic Acid, Hydrolyzed Rye Phytoplacenta Extract (3ppm), Sodium Polyacrylate, Sodium Chloride, Serine, Glutamic Acid, Glycine, Alanine, Proline, Threonine, Acrylates/C10-30 Alkyl Acrylate Crosspolymer, Histidine, Calcium Chloride, Ethylhexylglycerin, Magnesium Chloride, Fragrance

[N.M.F]
Water, Glycerin, Dipropylene Glycol, Glycereth-26, Niacinamide, 1,2-Hexanediol, Hydroxyethyl Urea, Carbomer, Tromethamine, Betaine, Trehalose, Panthenol, Allantoin, Xanthan Gum, Polyglyceryl-10 Laurate, Adenosine, Polyglyceryl-4 Laurate, Zeolite, Sodium Hyaluronate, Aspartic Acid, Tocopherol, Anastatica Hierochuntica Extract, Sodium Polyacrylate, Sodium Chloride, Glycine, Glutamic Acid, Serine, Alanine, Disodium EDTA, Ceramide NP, Squalane, Acrylates/C10-30 Alkyl Acrylate Crosspolymer, Arginine, Threonine, Proline, Histidine, Magnesium Chloride, Calcium Chloride, Dimethylsilanol Hyaluronate, Sodium Acetylated Hyaluronate, Sodium Hyaluronate Crosspolymer, Hydroxypropyltrimonium Hyaluronate, Hydrolyzed Glycosaminoglycans, Hydrolyzed Sodium Hyaluronate, Hydrolyzed Hyaluronic Acid, Hyaluronic Acid, Fragrance

[E.G.T]
Water, Glycerin, Glycereth-26, Butylene Glycol, 1,2-Hexanediol, Carbomer, Arginine, Xanthan Gum, Disodium EDTA, Polyglyceryl-10 Laurate, Adenosine, Dipropylene Glycol, Polyglyceryl-4 Laurate, Zeolite, Sodium Hyaluronate, Glycine, Glutamic Acid, Ethylhexylglycerin, Rosa Centifolia Flower Water, Caprylic/Capric Triglyceride, Aspartic Acid, Sodium Polyacrylate, Sodium Chloride, Hydrogenated Lecithin, Hydrolyzed Collagen, Acetyl Hexapeptide-8, Centella Asiatica Extract, Serine, Histidine, Alanine, Threonine, Proline, Astaxanthin, Acrylates/C 10-30 Alkyl Acrylate Crosspolymer, Magnesium Chloride, Lecithin, Calcium Chloride, Retinal, Ascorbic Acid, Copper Tripeptide-1, Tripeptide-1, Palmitoyl Pentapeptide-4, Hexapeptide-9, Fragrance

[H.P.A]
Water, Propanediol, Glycerin, Dipropylene Glycol, 1,2-Hexanediol, Trehalose, Hydroxyacetophenone, Octyldodeceth-16, Arginine, Carbomer, Adenosine, Disodium EDTA, Allantoin, Xanthan Gum, Panthenol, Butylene Glycol, Glycine, Glutamic Acid, Aspartic Acid, Cetraria Islandica Extract, Sodium Polyacrylate, Sodium Chloride, Gluconolactone, Streptococcus Thermophilus Ferment, Serine, Histidine, Lactobacillus Ferment Lysate, Lactococcus Ferment Lysate, Bifida Ferment Filtrate, Bifida Ferment Lysate, Alanine, Threonine, Proline, Saccharomyces Ferment Filtrate, Acrylates/C10-30 Alkyl Acrylate Crosspolymer, Capryloyl Salicylic Acid, Magnesium Chloride, Calcium Chloride, Fragrance

[I.P.I]
Water, Butylene Glycol, Propanediol, Niacinamide, Glycerin, 1,2-Hexanediol, Carbomer, Tromethamine, Betaine, Trehalose, Panthenol, Polyglyceryl-10 Laurate, Salix Alba (Willow) Bark Extract, Allantoin, Adenosine, Chamaecyparis Obtusa Leaf Extract, Disodium EDTA, Gluconic Acid, Sodium Ascorbyl Phosphate, Mandelic Acid, CapryLoyl Salicylic Acid, Lactobionic Acid, Glycine, Glutamic Acid, Sodium Hyaluronate Crosspolymer, Aspartic Acid, Tranexamic Acid, Sodium Polyacrylate, Sodium Chloride, Sodium Hyaluronate, Glutathione, Serine, Histidine, Arginine, Alanine, Threonine, Proline, Acrylates/C10-30 Alkyl Acrylate Crosspolymer, Magnesium Chloride, Fullerenes, Calcium Chloride, Fragrance