My Trip to Korea Taught Me the Truth About Skin Care
...
The Masking Method Is Important
Mediheal is the bread and butter of sheet masks in Korea — classic, versatile, and always good. These ingredients are favorites for their soothing and moisturizing properties. Collagen, tea tree, watermide, placenta, vita, and madecassoside masks are particularly popular and always top shelf, which is where the best products are at Olive Young, according to Cheung.
Cheung explained how to mask quite simply. There are daily masks, every few day masks, and once-a-week masks. She does not recommend the Mediheal tension flex masks. If the mask isn't fitting to your face well snip between the eyes and upper lip to help contour it to your face. The leftover serum can be used the following day or slathered over your body.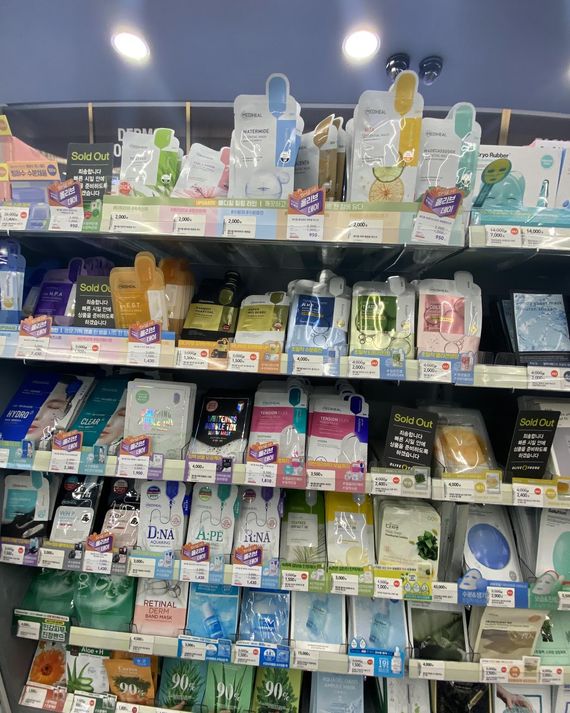 ...
Dr. Jenny Liu
, a board-certified dermatologist, has Mediheal sheet masks in her weekly rotation because of their hydration: "In the West, I feel like there's always going to be exfoliating versus Asian skin care that keeps your skin healthy, hydrated, and dewy. So by doing [sheet masks], you're actually able to tackle a lot of the skin-care concerns."