25 Beauty Stocking Stuffers They'll Actually Use
Original Article
From moisturizers and makeup sponges to mini palettes and hair must-haves, these beauty products will turn a plain stocking into your loved one's most prized possession.
While finding the perfect gift for your mother, father, sister or co-worker might be at the top of your to-do list, don't forget about picking up stocking stuffers for the beauty lovers in your household! From winter-ready moisturizers and cult-favorite lipsticks to hair accessories and hand creams, we rounded up 25 stocking stuffers that will steal the spotlight away from the main gift. Whether the recipient does full glam on the daily or sticks to a simple routine, these gifts pack a big punch. Scroll below to check out the beauty stocking stuffers that promise to wow. Oh, and don't forget to treat yourself!
...
MEDIHEAL Sheet Mask Heroes 6-Pack
We are obsessed with Mediheal's sheet masks! Whether you have a night out to prep for or an important meeting in the morning, these masks will have your skin looking ready for whatever your schedule holds. This set includes the N.M.F Intensive Hydrating Mask, Tea Tree Essential Blemish Control Mask, Collagen Essential Lifting & Firming Mask, W.H.P Brightening & Hydrating Charcoal Mask, H.D.P Photoready Tightening Charcoal Mask and D.N.A Hydrating Protein Mask.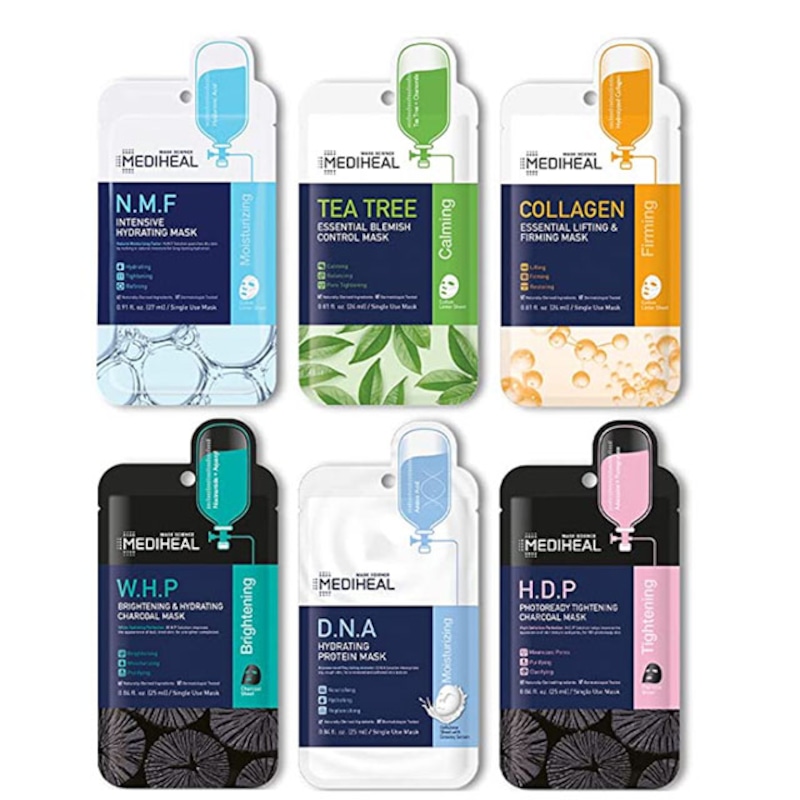 ...