Hand Care Bundle
Includes 12 items: 10 Theraffin Hand Mask, 1 Medifense Clean Hand Mist Greenery Bouquet, 1 Medifense Clean Hand Serum Tropical Fruit
Moisturizing
Nourishing
Restoring
DETAILS
USAGE
INGREDIENTS
Compared to faces, hands are exposed to the air and ultraviolet everyday. It cause long-term accumulation of melanin. Moreover, sweaty palms make nails fragile, skin dry out and causes hands to wrinkle.
Theraffin Hand Mask has passed the USA FDA Product safety test and is free of:
- Parabens
- Benzophenon
- Sulfate, Artificial dyes
- Triclosan
Recommended for:
- Treating clumby, dry hands with fine wrinkles
- Keeping the hands smooth during the fall & winter
- For stay at home people that has damaged hands due to house chores, office work.
How to use
Step 1
Remove hand masks from packaging, tear along perforation to separate, and insert one had into each glove as marked.
Step 2
Remove film from the back of the adhesive strip and fasten to fit your wrist size. (For better absorption, massage hands with gloves on). Remove masks after 10-20 minutes.
Step 3
Massage any remaining essence into skin until fully absorbed.
Ascorbyl Tetraisopalmitate Vitamin C Derivative
A very stable, clinically proven Vitamin C derivative, gentle enough for even sensitive skin that penetrates deep into skin to deliver visible brightening of hyperpigmentation while boosting collagen levels.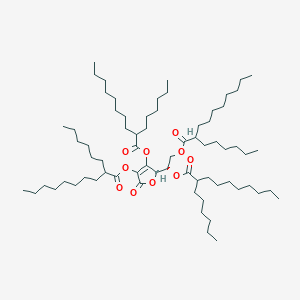 Customer Reviews
Write a Review
Ask a Question
03/19/2021
Thao N.

US
1 Review of Many to come
Love the masks so far, my hands felt soft afterward. Love the smell of the greenery bouquet mist, so I bought a bunch of the hand serum with the same scent. The tropical fruit is too fruity of a smell for me, but definitely moisturizing while killing germs.